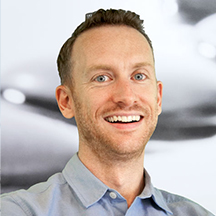 Senior Vice President,
BlueCurrent Hong Kong
James Hacking is a marketing and communications expert who is in charge of The BlueCurrent Group, an Omnicom agency that delivers to companies and brands effective communications across digital, social and media channels. BlueCurrent Hong Kong's core work is to help take Asian companies global and to help brands from outside the region enter the marketplace. BlueCurrent also serves as the creative and digital team for FleishmanHillard, helping the global communications firm provide integrated solutions to its clients. Mr. Hacking is a well-known industry commentator on many aspects of marketing and communications and has appeared in the likes of Campaign Asia and on Bloomberg TV.
List of Speakers