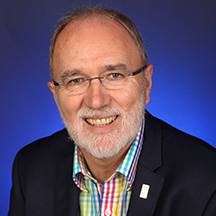 Professor, Management Communication,
Waikato Management School,
The University of Waikato, New Zealand
Professor David Mckie teaches Strategic Communication and Leadership at Waikato Management School in New Zealand. He has co-authored eight books including Reconfiguring PR: Ecology, Equity, and Enterprise (2007), which won the PRIDE award; PR and Nation Building: Influencing Israel (2013); The Business of Truth: A Guide to Ethical Communication (2005); Please Don't Stop the Music: An Ensemble Leadership Repertoire and Strategic Innovation for Uncertain Times; the Handbook of Critical PR (2015), and over 100 book chapters and journal articles. As CEO of RAM (Results by Action Management) International, his consultancy work covers organisations in Australasia, Asia, Europe, and the US.

List of Speakers