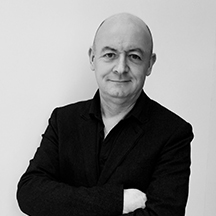 Vice President,
International Media Affairs,
Huawei
 Joe Kelly is an award-winning global communications professional. He has served as vice president of corporate communications at Huawei in China since 2012 and is primarily accountable for international and social media for a global technology leader that enjoyed revenue of over $60 billion worldwide in 2015.
Before joining Huawei, he was director of communications at BT in the UK. Before that, he was global director of PR for Marconi and head of communications for Europe for Xerox.
He started his career as a journalist, writing for range of top tier business newspapers in the US and UK, during which time he charted the rise of personal computing and the internet and mobility as they became mainstream elements in the world's social and economic fabric.

List of Speakers