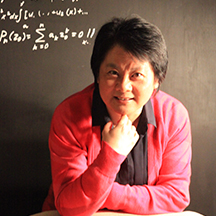 Associate Professor,
Department of Communication,
University of Macau, Macau
---
Ni Chen is an Associate Professor of Communication at University of Macau. She is the author and co-author of referee journal articles, book chapters, and conference papers. The co-editor of a book, International Public Relations: A Comparative Analysis (Mahwah, NJ: Lawrence Erlbaum Associates, 1996). She is a member of Public Relations Society of America, and advised Public Relations Student Society of American chapters at two universities in US. She is also an invited member of the Editorial Board for American Review of China Studies.
Title and Abstract:
High-Minded Utilitarian Public Relations Students Dance to Two Drummers
Many critics view deontology (focusing largely on the merits of an action itself) and utilitarianism (evaluation of an action based on its projected consequences) as rival approaches to ethical decision-making. This survey of public relations students at three universities in the United States and one each in Hong Kong and mainland China suggest that, as various theorists propose, many people adhere to both schools of thought, with utilitarianism being the dominant view overall. Furthermore, belief in both schools appears to correlate with high-minded ethical thinking as measured by assessments of several hypothetical ethical decisions. Implications for teaching are suggested.

List of Speakers