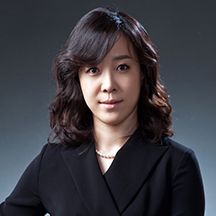 Professor and Department Chair,
Department of Advertising and Public Relations,
Chung Ang University, South Korea
---
MinJung Sung (Ph.D., University of Maryland, College Park; M.S., Boston University) is professor of public relations at Chung-Ang University and teaches corporate public relations, public relations management and crisis communication. She also works as a communication advisor for AmorePacific, Korea's top cosmetics manufacture, in the areas of corporate communication and marketing communication. Prior to joining Chung-Ang University, she was an assistant professor at the Baruch College, City University of New York. Her main research interests include strategic management of public relations, corporate communication strategy and crisis/issues management.
Title and Abstract:
Using Social Media for Corporate: Comparative Analysis of Communication Strategies on Corporate Weibo and Facebook
With the growth of social media, companies are increasingly adopting diverse social media channels to engage and build relationships with stakeholders. The current study examines how large companies are using Weibo and Facebook for the purpose of corporate communication and explores their strategies. It analyzes the message posted in the corporate Weibo of 40 large companies operating in China and the corporate Facebook of 40 companies in Korea in terms of purposes, communication strategies, interactivity, and relationship cultivation strategies. Furthermore, the study conducts comparative analyses of those messages based on the company's nationality and type of industry. The findings of the study not only helps understand how corporations are currently using social media channels for corporate communication purposes in different countries, but also furnishes strategic and tactical implications to enhance stakeholder engagement and participation.

List of Speakers