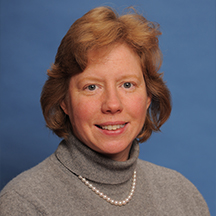 Director and Professor,
School of Advertising and Public Relations,
University of Tennessee Knoxville, USA
---
Maureen Taylor, Ph.D., is the Director of the School of Advertising and Public Relations at the University of Tennessee.
Taylor's public relations research has focused on nation building and civil society, dialogue, the use of websites and new technologies. Her research has taken her to post conflict nations across the Middle East, Africa, Eastern Europe and Eurasia.
In 2010, Taylor was honored with the Institute for Public Relations' Pathfinder Award for her "original program of scholarly research that has made a significant contribution to the body of knowledge and practice of public relations." Taylor is a member of the Arthur S. Page Society and serves as an Associate Editor of Public Relations Review.
Title and Abstract:
Public Diplomacy and Evolving Health Communication Networks in China:
How International Relationships Effect Government-Public Relationships
In the era of globalization, a country's national level decisions have international audiences. Consider China where the world watches every military action, political decision, speech and policy change. China's internal decisions on topics such as human rights, family planning, and press freedoms are judged by international audiences. One area that has received harsh criticism is the Chinese government's initial response to HIV/AIDS in the 1990s and early 2000s. Critics accused provincial and national leaders of decisions that lacked honesty, transparency, and compassion. This paper provides an analysis of how the Chinese government has communicated with and collaborated with transnational HIV/AIDS INGOs to improve its approach to the health crisis. The goal of our study is to explore the evolving network of relationships between the Chinese health sector with international NGOs dedicated to HIV/AIDS. We measure changes in the network and trace how the global network of HIV/AIDS INGOs influenced Chinese government policies on HIV/AIDS. Finally, this study examines how China's cooperative relationships with the INGOs influence international media coverage of China's approach to the health crisis.

List of Speakers